Confidence and expecting to win is an attribute of all successful teams. The nonchalant manner in how North Carolina played against
FSU
today is inexcusable for a team returning three probable NBA first round picks and an experienced back court with
Marshall
and
Strickland
. The 2009 Tar Heels had moments where they look disinterested in the games they were playing, but they had enough offensive fire power to overcome these lapses. This team has had difficulty scoring in previous seasons and only
Harrison Barnes
has demonstrated he can create his own shot. He too has
struggled
with consistency this year. Comparisons between this year and
2009
have come all too often. The 09 team had
Lawson
,
Elington
,
Hansbrough
,
Green
with Davis, Thompson, and Fraser added to the mix. It is time to stop comparing these two teams and analyze this year's Tar Heels for who they are. The Tar Heels in order to bounce back from a 33 point loss today against the Seminoles must learn from this embarrassing defeat. They cannot rely on outscoring opponents and must commit to the defensive end of the floor.
Dexter Strickland's
injury was obvious today, and it was apparent how important he is to the defense end of the floor. Today's game exposed the Tar Heels for who they are. A good team that must bring intensity each night. North Carolina will still be in the mix at the end of the regular season for the ACC championship, but today's game was a setback non the less.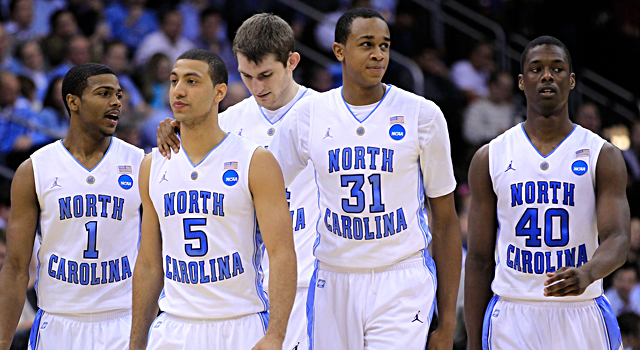 The win for Florida State will be more important than the loss Carolina suffered today. A sweet sixteen team a year ago the Seminoles got off to rough start this year. Today's win should give them confidence as they continue league play. After winning by 33 over third ranked UNC who can blame them?