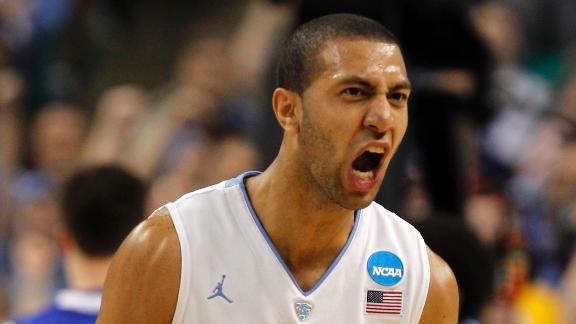 Speculating whether or not Kendall Marshall will be available for Friday nights game will be the constant chatter on twitter and other social media sites. It is always amazing that the tiniest of bones can cause some of the biggest difficulties in sports. Kendall Marshall has broken the scaphoid bone in his wrist. The problem with this injury is the limited amount of circulation that this bones receives which causes the healing process to take longer. Marshall had surgery today, but the extent of how this will effect Friday is yet to be determined.
Such a tiny bone in his hand may impact UNC's season more than any defense UNC will face during the rest of the tournament. Kendall Marshall is the NOS to the speed race Coach Roy Williams wants to impose on teams. His vision and precise passing makes the team come together in so many ways that you cannot keep track of on a statistic sheet. UNC may find a way to beat Ohio on Friday, but at this stage in the tournament you cannot overlook anyone.
North Carolina's defense has been excellent during the first two games. Greg Anthony from CBS sounded misinformed when he said Carolina just out talents teams, and does not play on the defensive end. Yesterday they held an excellent shooting Creighton team to 41% as a team, and their defensive intensity has caused problems by forcing turnovers leading to fast break points. UNC had a couple defensive hiccups in the season, but one cannot ignore they were 13th in field goal percentage defense. John Henson's presence was even more noticeable during the Creighton game as blocked and altered shots throughout the game.
The question will remain if the engine that drives UNC's offense will be available for Friday's game against Ohio, but what we have learned about Kendall Marshall in the last 24 hours will stay with us forever. The young floor general has demonstrated leadership qualities that Tar Heel fans have deems Lynch like reminding them of the toughness demonstrated by leader of the 93 championship team. Regardless if Marshall plays Friday his loyalty to his team is quality not lost on fans that know him, and will be an asset for years to come.
Follow us on twitter
@mandmsportshow
and
Email questions/comments to
mandmsportshow@gmail.com
Also find me on
Keepingitheel.com