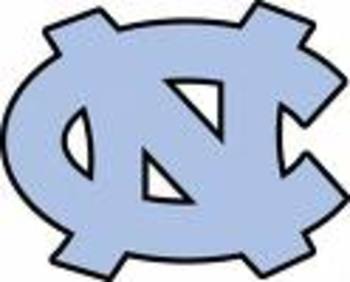 When you have four potential lottery picks on your team, and one of them happens to be injured would you ever think that scoring the basketball would be the major concern for any team in this situation even if they had Dick Vitale running the point guard position? Throw in a couple more NBA caliber players and surely the team could hold its own and put enough points in the baskets to win even without your point guard.
This was the situation for North Carolina and although the Tar Heels kept it close down 68-67 with just over three minutes to go North Carolina could not muster any offense down the stretch as Kansas advanced to the final four winning going away 80-67. Kendall Marshall was out, but three all-ACC selections remained and they combined for 35 points on 16-37 shots including 0-5 from Harrison Barnes behind the arc. What is even worse is three three players reached the foul line a total of five times. Tyler Zeller had a great career, but today was hardly a game to write home about as he had 12 points and 5 rebounds. James Michael McAdoo was excellent as hewas 6-8 from the floor to lead the team with 15 points.
Losing this game was a strong possibility without their point guard as Kansas was expected to overwhelm Stilman White (7 assists 0 turnovers), but this loss has to fall on the shoulders of the big three as UNC scored a total of 20 points in the second half. You are not making any final four with an offensive performance like that The point guard position was told you do not have to win the game. Apparently that assumption was false because the rest of starters did not receive the memo.
Harrison Barnes and John Henson may declare for the draft after today, but they are no where near ready for the league. The NBA will as usual draft on potential, but potential just put up 20 in a half. Barnes' jersey will be honored in the Smith Center, and he may turn out to be a great pro however for now he must live with back to back losses in the elite 8. Some may call that an accomplishment, but at North Carolina you are remembered for final fours and championships. Unless your team has not been there in 25 years an elite is no reason to form a parade.
As always you can follow the MandMsportshow on twitter @MandMSportshow and you can read more articles from Haley at Keepingitheel.com.
.